Eco-Friendly

Free Quotes

We Come to You!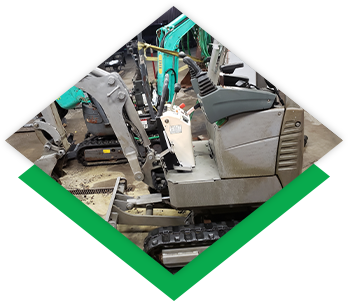 Fast & Effective
Dustless blasting is a fast and
effective way to have your
construction equipment looking
like new again. Removing
contaminants like rust and grime
can not only make your
equipment look great, but also
extend its life, saving you money
in the long run.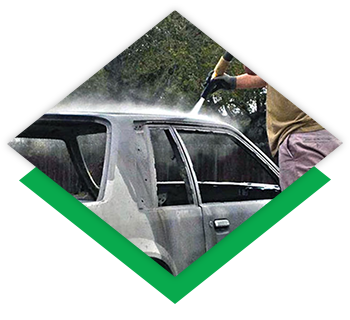 Mobile Service
At DDC Mobile Blasting, we'll
bring our construction
equipment dustless blasting to
you with our mobile services.
Simply, give us a call and we'll
show up to remove the built up
dust, grime, and dirt from your
equipment, ensuring you don't
have to disrupt your day.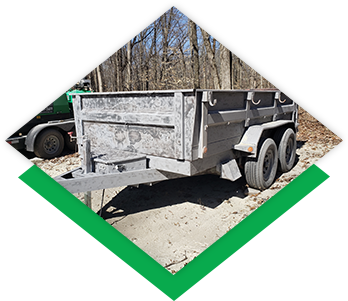 Better than Power Washing
Dustless blasting cleans more
effectively than power washing.
With a selection of blast medias,
we can choose the one that will
work best to clean your
construction equipment.
Dustless blasting can handle
even the toughest powder
coatings that cannot be
removed by a pressure washer.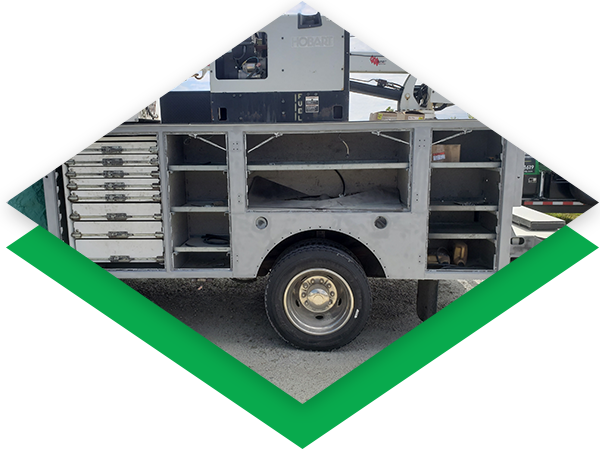 Dustless Blasting Can Remove the Toughest Materials
Keeping your construction equipment clean and debris-free is one of the best ways to extend its life. Additionally, sometimes it's necessary to remove other materials, such as powder coatings, paint, stain, and sealer. Dustless blasting can handle it all. At DDC Mobile Blasting, we utilize a selection of blasting medias, including walnut shells, soda blasting, corn cob, and crushed recycled glass. We'll tailor our services to meet your needs depending on what type of material you are trying to remove. Give us a call today and we'll provide you with a quote for your specific project.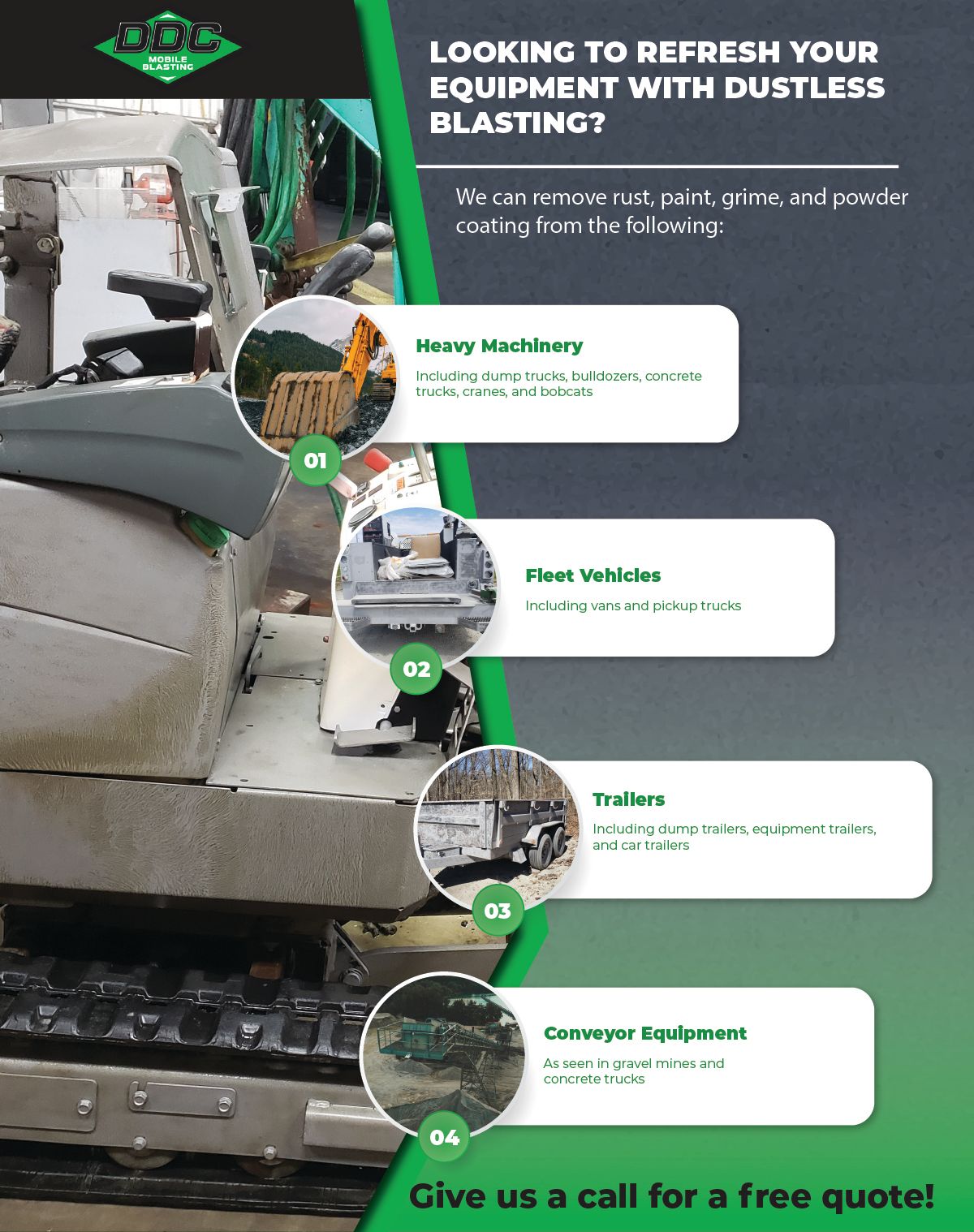 Refresh Your Construction Equipment
At DDC Mobile Blasting, our dustless blasting can help to refresh your construction equipment so it looks almost like new again. Remove dirt, rust, paint, grime, and powder coatings from equipment including:
Dump trucks
Bulldozers
Concrete trucks
Cranes
Bobcats
Vans
Pickup trucks
Dump trailers
Equipment trailers
Car trailers
Concrete trucks
Conveyor equipment
And more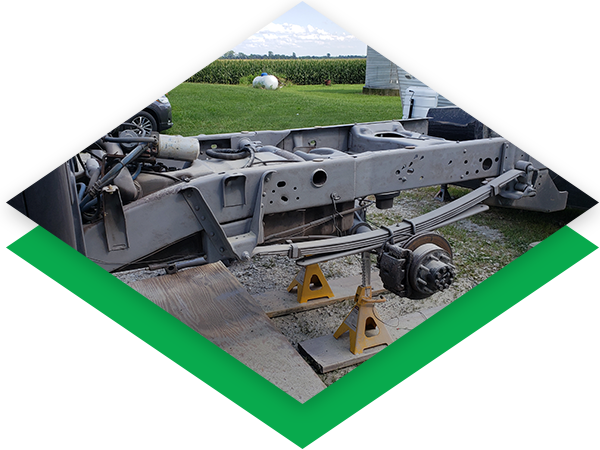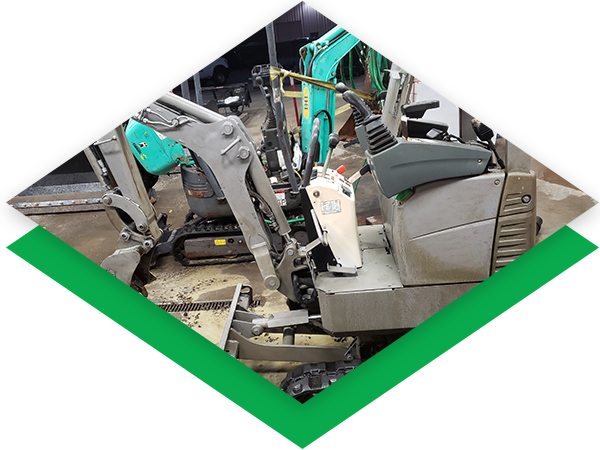 Frequently Asked Questions
Is Dustless Blasting Eco-Friendly?
Yes! Dustless Blasting is an environmentally friendly solution to refreshing your construction equipment. We use sustainable blast media such as walnut shells and recycled glass, giving them more purpose before they are disposed of. Additionally, any debris created in the process is not carried into the surrounding environment.
How Do I Know Which Blast Media Is Best?

Different blast media is preferred depending on both the equipment we're cleaning as well as the material we are working to remove. When you work with DDC Mobile Blasting, we rely on our experience and expertise to decide which blast media is best for your particular project.
Is Dustless Blasting Safe?
Yes! At DDC Mobile Blasting, we have the experience and training necessary to complete any construction equipment dustless blasting job safely and efficiently. Additionally, the dustless blasting process, when performed by professionals, will not warp metal or damage your equipment in any way.
How Do I Know If Dustless Blasting Will Work for My Equipment?
Dustless blasting is ideal for removing grime, rust, paint, powder coating, and more from many different types of construction equipment. However, if you are unsure of whether dustless blasting will work for your specific situation, simply give us a call. We'll discuss your options and can tell you exactly what to expect from our services.
Our Dustless Blasting Mobile Services
At DDC Mobile Blasting, we provide Morrow, Ohio and the surrounding communities with mobile dustless blasting services. So whether you're in need of our services for one truck, a conveyor system, or an entire fleet of equipment, we'll bring our dustless blasting services to your construction company or site.
A Powerful & Versatile Solution
Dustless blasting can help to refresh the appearance of your construction equipment, while potentially extending its life. Whether you're looking to have rust removed or your equipment has a buildup of debris from use, our dustless blasting services will have it
looking nearly new again. We can also easily remove any powder coating from your construction equipment.
Request a Free Quote
If you're interested in learning more about our dustless blasting services, give us a call. We'll take the time to understand your needs and goals so that we can provide you with the best possible services. Reach out to the DDC Mobile Blasting team in Morrow today and we'll get you started with a free quote!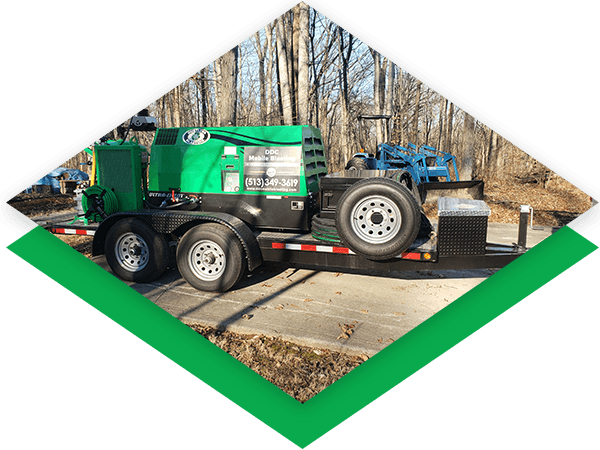 Schedule an
Appointment Today!
Whether you have a small area in your home that needs to be improved or a large commercial building with thousands of square feet that need to be cleaned up, there's no better company for the job than DDC Mobile Blasting.
Give us a call or use our website to contact us — we can't wait to hear from you!