Invest In High-Quality Dustless Blasting for Log Cabins

Your Southwest Ohio or Northern Kentucky log cabin should forever remain a comfortable place to relax, whether it's over a three-day weekend or for a permanent residence. DDC Mobile Blasting is your go-to partner for making sure your wilderness property is well-taken care of at all times, primarily with our dustless blasting for log cabins. This process is far better than the typical power-washing you can invest in for your residential property; in fact, it is proven time and time again to be safer, cleaner, faster, and does the job better.
Our DDC Mobile Blasting technicians are more than capable of removing virtually any coating from the outside surface of your log cabin. Let us help you preserve the beauty and structural integrity of your log cabin by ensuring it's not just clean, but fully restored to its original glory. Explore all the benefits of our dustless blasting for log cabins service and get a free quote for yourself today!

Clean and compliant
We use a variety of different
blast medias, ensuring that no
nearby plant life is damaged.

Powerful and versatile
Let us restore your antiques,
furniture, cabins, decks, patios,
siding, and much more

Safe for all surfaces
Our process obliterates the paint
and grime that power washers
and chemicals can't remove.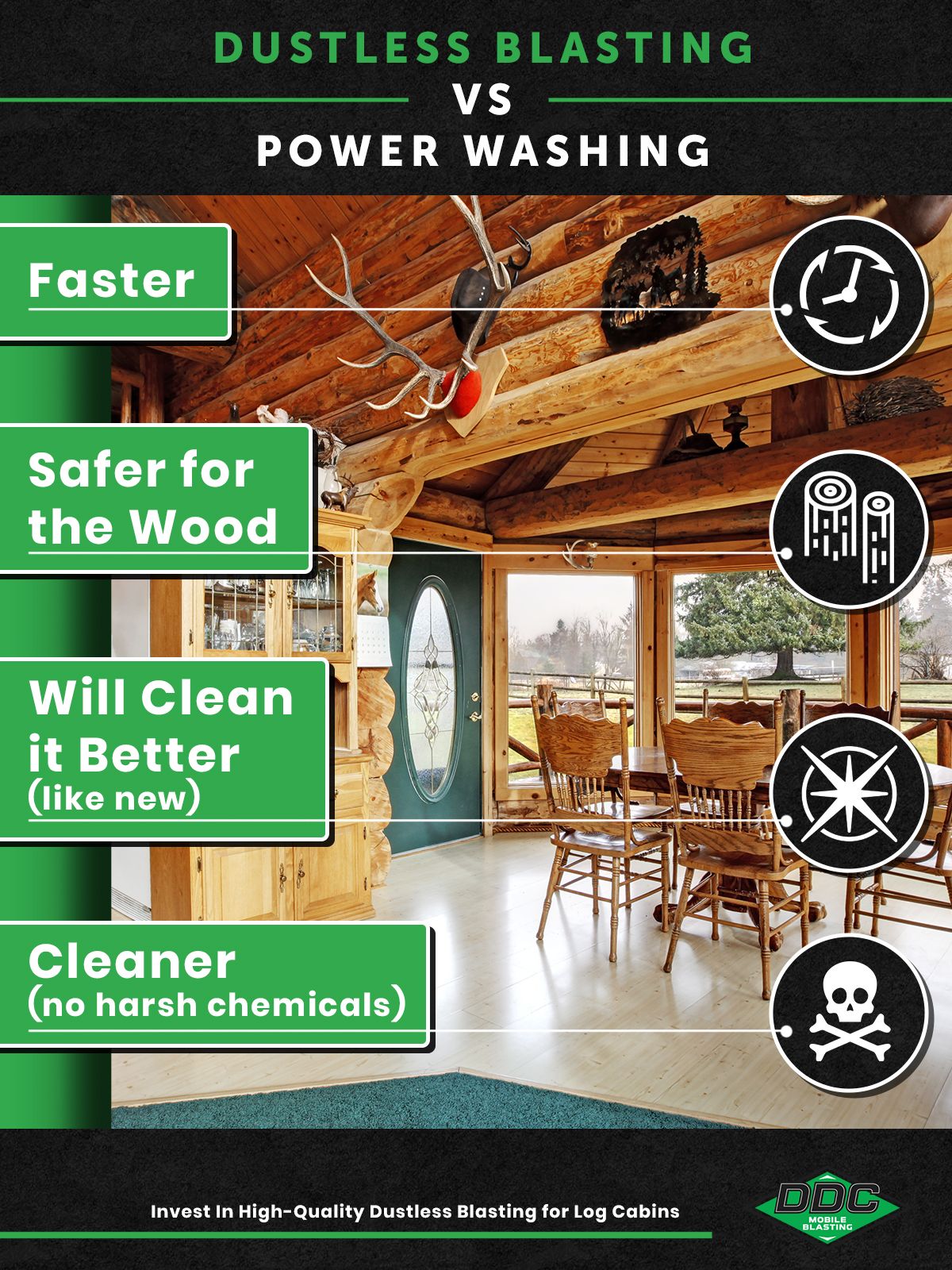 Faster Service Than Traditional Power-Washing
It's important to keep your property in the best condition possible, both so you can enjoy it now and so it can fetch a high price on the real estate market when you get ready to sell.
DDC Mobile Blasting in Southwest Ohio and Northern Kentucky is a local family-owned company delivering the fastest, cleanest, and greenest means of leaving a property looking gorgeous. Dustless blasting technology for log cabins is much faster and more effective than other generally-sued means, such as power-washing or sandblasting. Our process involves mixing abrasives such as corn cob, walnut shells, 100% crushed recycled glass, and more with or without water at high speed to remove rust, paint, grime, and other coatings from any surface. In fact, dustless blasting for log cabins is more than capable of cleaning your walls and floors in order to clean them and get them back down to bare wood.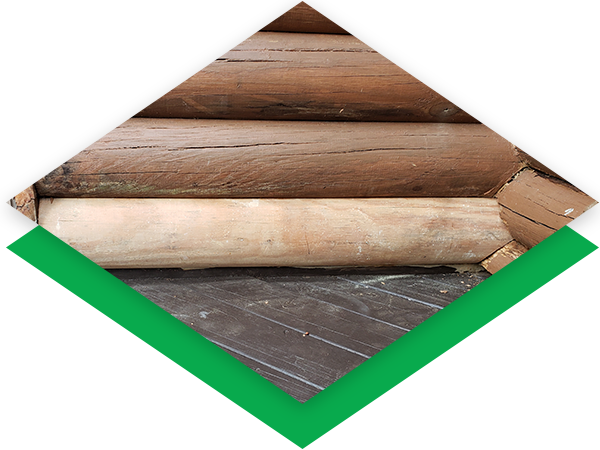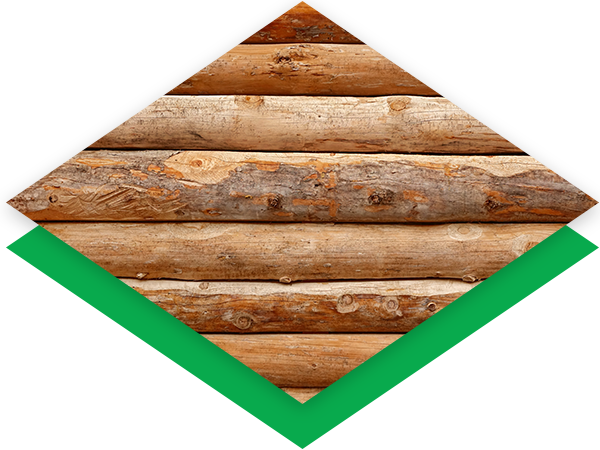 Dustless Blasting for Log Cabins Is Safe & Effective
With our DDC Mobile Blasting eco-friendly, new-model equipment, we are more than capable of getting your log cabin clean while also preserving its materials. Dustless blasting is an incredibly safe means of cleaning wood, allowing it to be restored without compromising its integrity of quality. This is a much more effective method when compared to traditional power-washing, which forces water into the wood itself and makes it swell, which can end up changing the grain. Dustless blasting for log cabins is also more than capable of leaving the wooden walls and roof looking like it's freshly built from chopped down trees, achieving a high-level of clean that power-washing simply cannot achieve! Learn more about our in-depth process now!
Our Process Utilizes Completely Biodegradable Material
As we briefly touched on before, the DDC Mobile Blasting dustless blasting for log cabins process utilizes certain materials in order to get the job done. Our improvement on traditional power-washing or sandblasting utilizes corn cobs and walnut shells, which are biodegradable materials; not only are these ethical materials to use as we conduct business, but they are safe and won't ruin the grass or plants around your cabin. We are dedicated to avoiding any use of chemicals or other unsightly materials that can ruin the pristine location of your log cabin!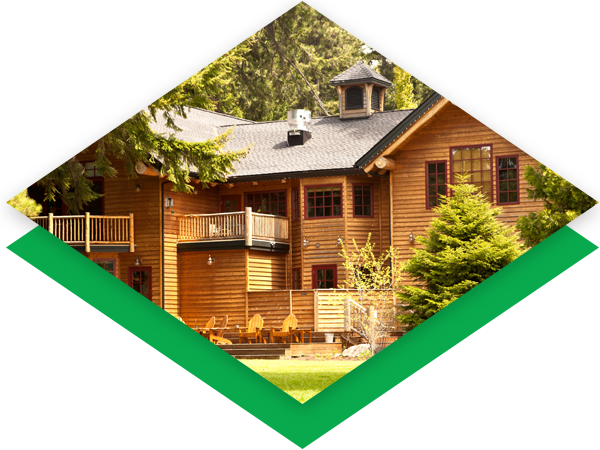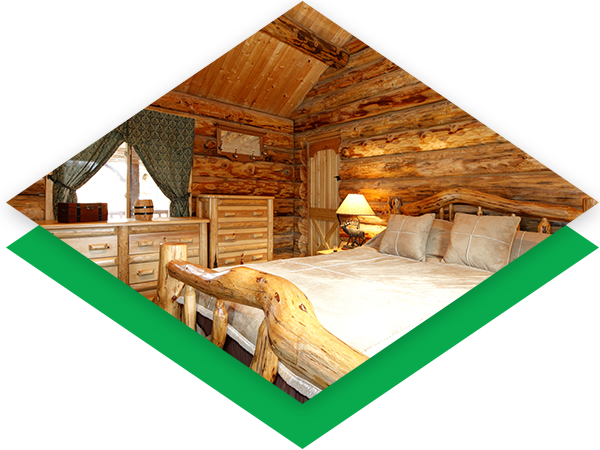 Schedule An Appointment With DDC Mobile Blasting Today!
Make your wilderness property look brand new with dustless blasting from DDC Mobile Blasting! This service specifically designed for log cabins is, in short, safer, cleaner, faster, and does the job better. We are excited to bring this technology from our local, family-owned company to homeowners and property owners in Southwest Ohio and Northern Kentucky. Experience the difference with our fast, clean, and green methods by getting a free estimate online!